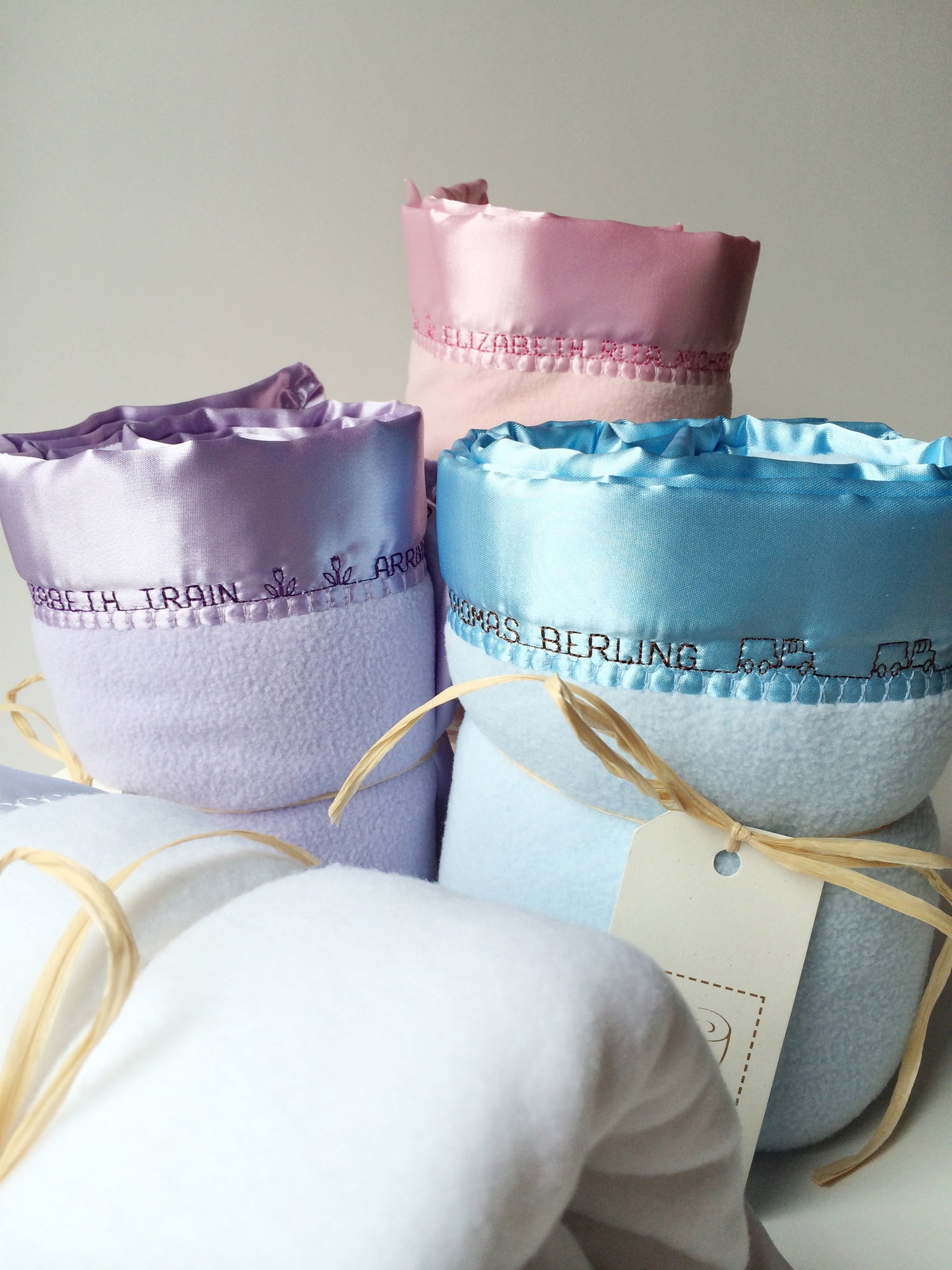 Any Occasion
From newborn arrivals to baby showers and milestone celebrations, our blankets are the perfect gifts for every precious moment, adding warmth and love to each occasion.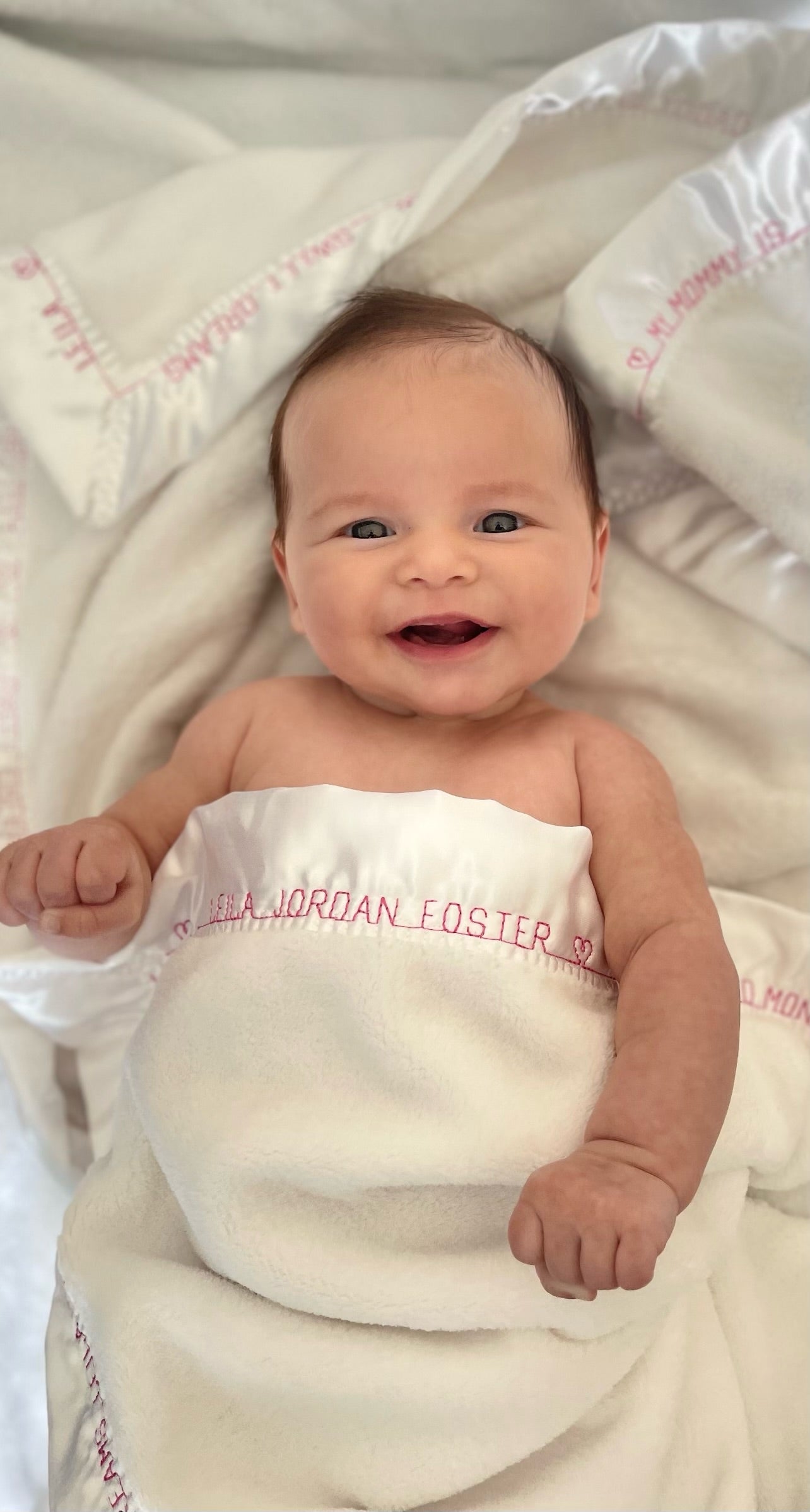 Snuggles
Wrap your baby in our cozy blankets, creating heartwarming moments and unforgettable memories that will be cherished for a lifetime. Our blankets are not just a practical necessity but also a symbol of love and warmth, providing a soft and comforting embrace that envelops your little one in pure bliss.
Customizable Options
Small Blanket Includes:

Color
Thread Color
Stitch Style
Baby's Name
Repeating Phrase
Dimensions: 15in x 16in

Large Blanket Includes

Color
Thread Color
Stitch Style
Baby's Name
Repeating Phrase
Birth Date
Height & Weight
Family Members' Names
Pet's Name
Dedication
Dimensions: 28in x 30in
Your One-Stop Shop for the Perfect Baby Blanket!
At TheBlanket.com, we specialize in creating the perfect custom embroidered baby blankets. Our meticulous attention to detail ensures beautiful and durable blankets with stitched names and patterns. Whether it's delicate florals or playful designs, our custom embroidery adds a personalized touch that makes each blanket special. Our blankets prioritize your baby's comfort with their soft, silky, slightly furry feel. They create a cozy and soothing environment, keeping your little one warm, secure, and contented. Give your baby the experience of unmatched comfort and quality of our custom embroidered baby blankets at TheBlanket.com. Get your custom embroidered baby blanket today!